Dried Pomegranate & Prostate Cancer
Get your Galleri blood test at my office, annually.
Call for more information 509-987-1800.
Sensitivity of detection for stages 1-4:
—Lymphoma 45%
—Anal 50%
—Ovarian 60%
—Pancreatic 61%
—Colorectal 67%
—Cervical 70%
—Liver/Bile duct 81%
The detection rates for each stage are noted in the figure.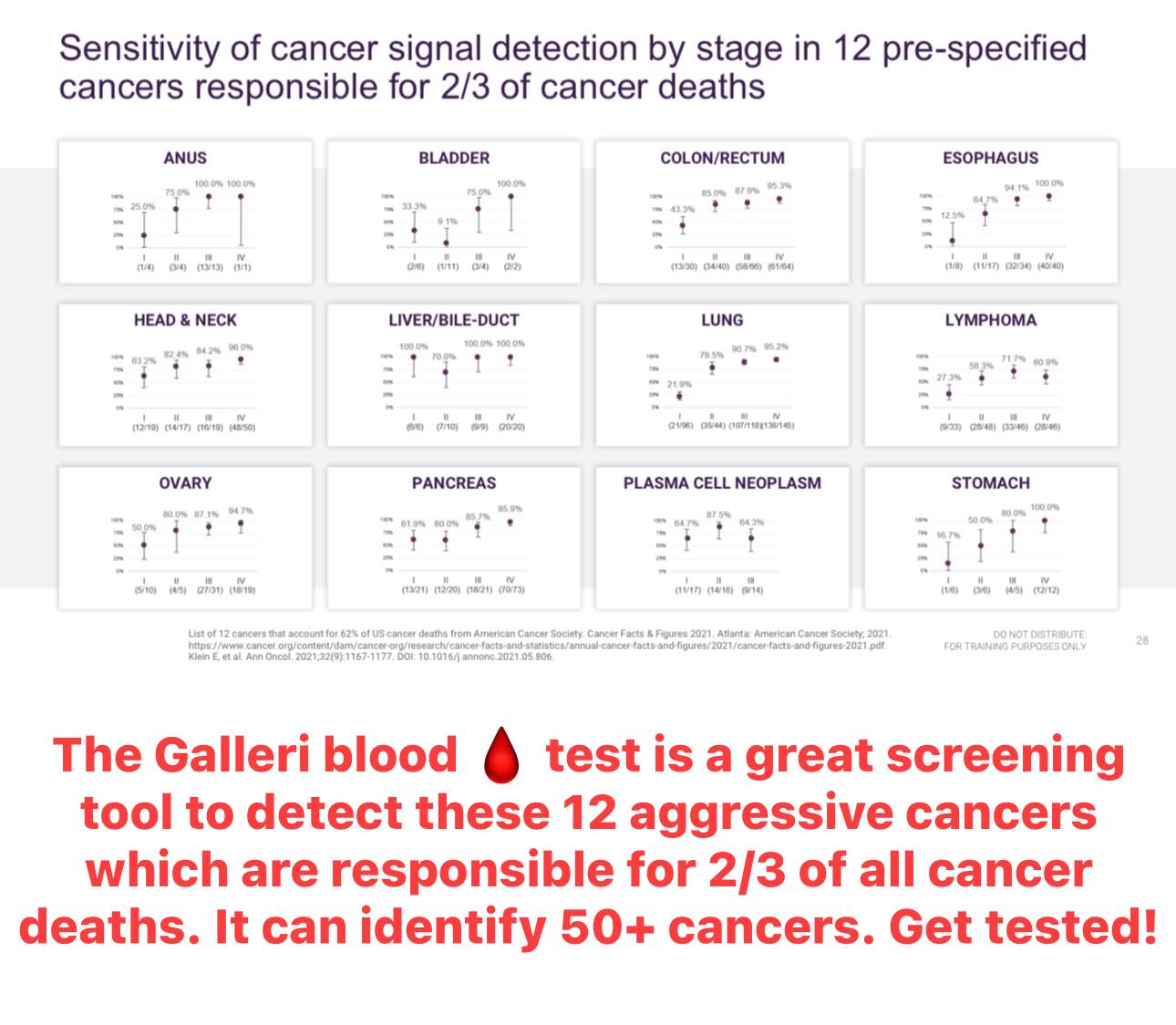 All Orders Receive:
Test kit shipped directly to the address provided.
Step-by-step test collection instructions for the laboratory.
Email support from IOE Program within 24 hours to confirm order received.
Prepaid shipping label for the submission of your sample.
Written report that summarizes all test findings emailed to you as a PDF file. Results are typically available within 10 business days after submission of your blood sample.
A 30-minute lab results review with Dr. Lawenda (scheduled once Galleri test results are available). Additional consults can be purchased at any point if needed before and/or after your lab results review by clicking here
**No insurance billing or reimbursement is available for this test. 
**NEW YORK RESIDENTS: Restrictions apply. If you are interested in this test, please reach out to us by emailing [email protected] before ordering.
Save **INTERNATIONAL ORDERS:  CURRENTLY UNAVAILABLE**