Dr. Brian Lawenda

is a U.S. News & World Report "Top Doctor," Harvard-trained radiation oncologist, Stanford/UCLA-trained medical acupuncturist, integrative oncologist, functional medicine practitioner and former Commander, in the U.S. Navy. He is a frequently invited lecturer and author of a wide-range of oncology articles and chapters in numerous academic journals and textbooks. This extremely unique and broad background has shaped Dr. Lawenda's evidence-informed and balanced approach to patient education, cancer prevention and treatment employing state of the art conventional oncology interventions, natural and complementary therapies and anticancer lifestyle changes. His passion is evident in his care of each patient and his goal to improve the quality of life and outcomes for those around the world who visit this site. He is the Medical Director of GenesisCare (Kennewick, WA and Hermiston, OR).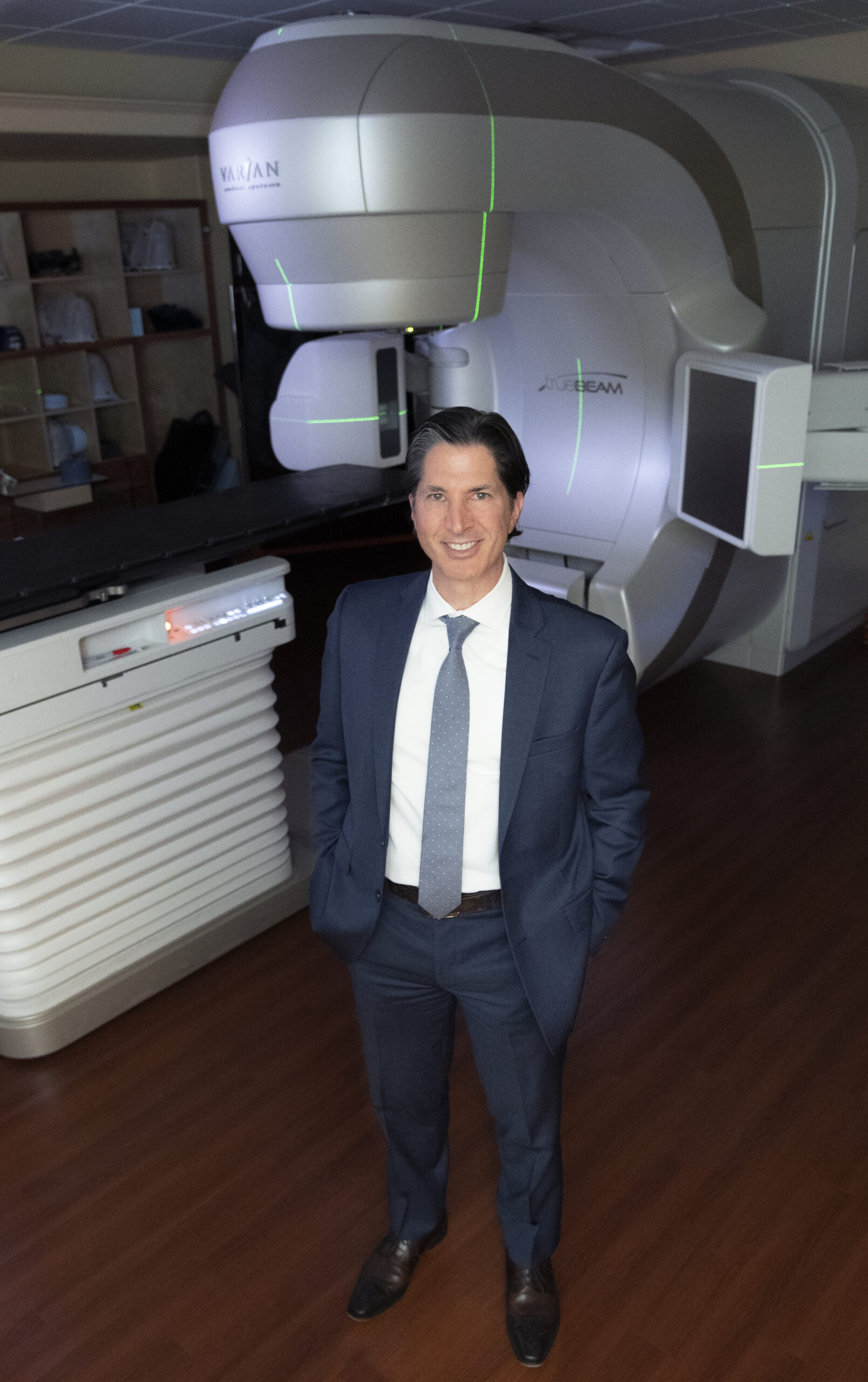 Integrative oncology combines evidence-informed conventional treatments (i.e. chemotherapy, surgery, radiation therapy, etc.), complementary therapies (i.e. acupuncture, yoga, dietary supplements, etc.) and lifestyle counseling (i.e. anticancer nutrition, exercise, stress reduction, toxin avoidance, etc.) with the following goals in mind:
1) treat cancer and optimize outcomes.
2) reduce risks of recurrence and progression of disease.
3) minimize side effects and symptoms.
4) empowering you to take and active part in your treatment and health.
Integrative oncology teaches you how to live a healthful lifestyle to help your body in its' innate abilities to fight and prevent cancer. Practicing these lifestyle changes leads to beneficial anticancer effects, such as: strengthening your immune system, decreasing systemic inflammation and oxidation, and hormonal stimulation of cancer cells.
Radiation Oncologists are the physicians who oversee your radiation therapy treatments. They develop your radiation treatment plan and ensure that each treatment is given safely and accurately. Your Radiation Oncologist will also monitor your progress and adjust the treatment as necessary to make sure the radiation is hitting its target while minimizing side effects. Before, during and after your radiation therapy, your Radiation Oncologist works closely with other cancer doctors such as Medical Oncologists and Surgeons to maximize radiation's effectiveness. In addition to college and medical school, five years of additional training are required for Radiation Oncologists. They receive extensive training in cancer medicine, in the use of radiation to treat disease and in managing any side effects caused by radiation. Radiation oncologists must pass an examination by the American Board of Radiology to become board certified
Acupuncture is a 3,000 year old medical art, and there are many approaches to learning and practicing it. Medical acupuncture is the term used to describe acupuncture performed by a doctor trained and licensed in Western medicine who has also had thorough training in acupuncture as a specialty practice. Medical acupuncturists can use one or the other approach, or a combination of both as the need arises, to treat an illness, side effects or symptoms. Combining acupuncture with oncology care can help to reduce pain, nausea, anxiety, stress, fatigue, sleeping problems and many other symptoms commonly experienced by our patients.
Functional Medicine Physician
Functional Medicine physicians, rather than targeting individual symptoms, focus on the optimal functioning of the entire body and its organs. They address the underlying causes of disease, using a systems-oriented approach in partnership with understanding the conditions and history in which the disease manifested.  Genetic, environmental and lifestyle factors all have a direct influence of long-term health and chronic health issues. Lab based testing (i.e. micronutrient, metabolic, toxin, hormonal, etc.) may be used to assess physiological variables that are important in your overall health.
Dr. Lawenda has educated patients and many thousands around the world on integrative oncology approaches to their cancer care. On January 1, 2009, he launched what has since become one of the most popular educational sites on this subject: www.integrativeoncology-essentials.com. This online resource for patients, caregivers and healthcare practitioners attracts over 300,000 visitors per year. In an effort to better help patients more effectively implement the recommendations he teaches, Dr. Lawenda developed the IntegrativeOncology-Essentials (IOE) Online Program. This online, module-based education course serves as a personal, evidence-informed guide that enables patients to quickly learn the most up to date information that they can put to use effectively without having to read numerous books, articles and websites. Unlike most books, which are already out of date by the time they are published, the information presented in this program is constantly evolving as new developments and discoveries are reported almost daily. The IntegrativeOncology-Essentials (IOE) Online Program content is available online to the subscribers through videos and articles produced by Dr. Lawenda. Many patients also choose to purchase phone/video-counseling sessions with Dr. Lawenda through the IntegrativeOncology-Essentials (IOE) Online Program.